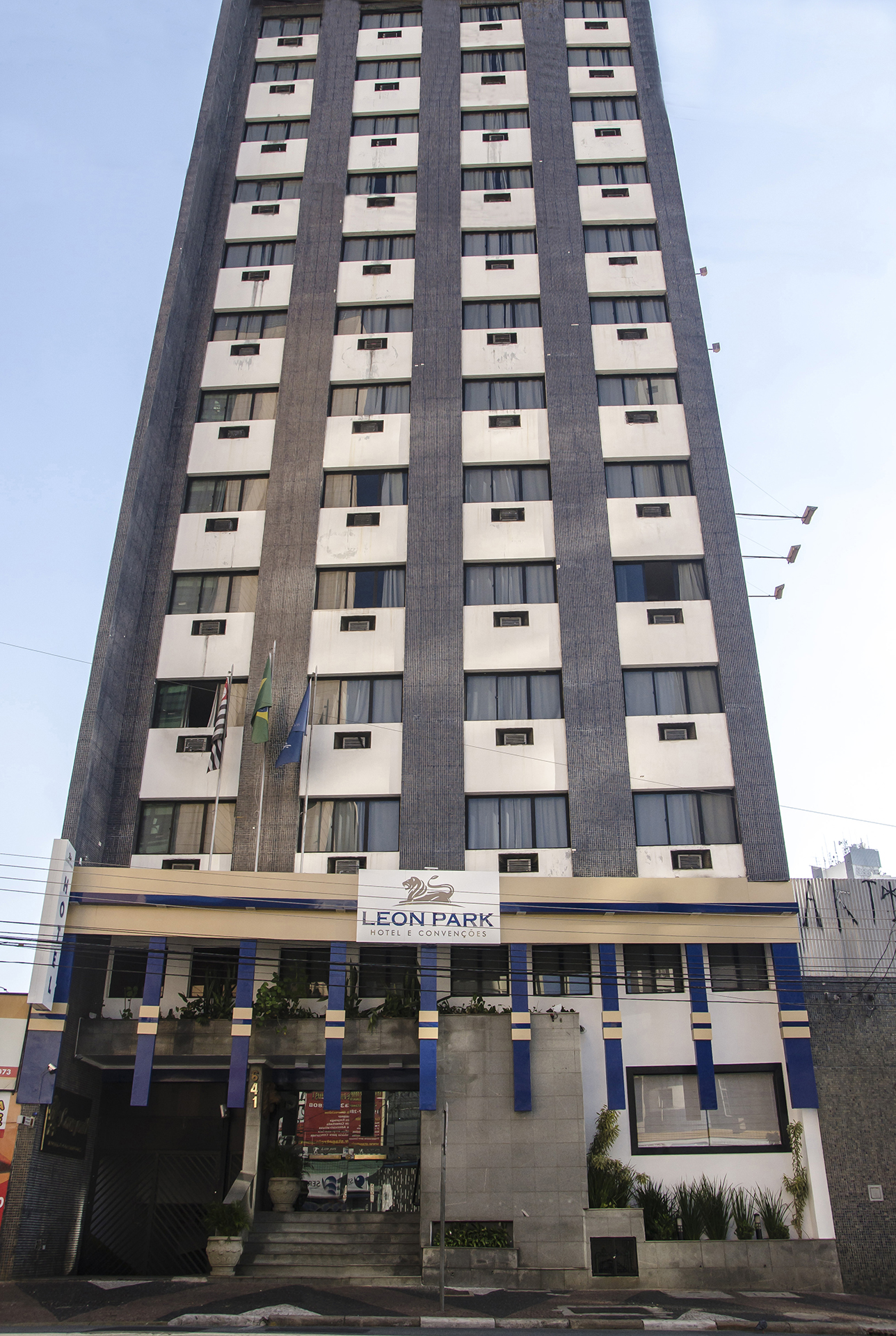 LEON PARK HOTEL CAMPINAS – HOSPEDAGEM AND CONVENTIONS
Located on the main avenue of the commercial and financial center of the largest city in the interior of São Paulo, the Leon Park Hotel Campinas has easy access to the main highways of the state, such as Anhanguera, Bandeirantes and Dom Pedro. We are just minutes away from the main attractive points of Campinas-SP like: Viracopos International Airport, Municipal Bus Station, Hopi Hari Parks and Wet 'n Wild, and University Campuses Unicamp, PUCC and São Leopoldo Mandic Colleges.
We offer all the comfort and quality to its guests with recreation area on the roof with swimming pool, saunas, barbecue, fitness room and a large hotel parking, covered and secured, and valet service. The Leon Park Hotel Campinas also offers a free internet room to our guests and 100% of the hotel covered by free wi-fi internet. Our spacious apartments are equipped with air conditioning, cable TV, wi-fi internet, minibar, individual safes, telephone, comfortable box spring beds, hairdryers, anti-allergic wood floors, and much refinement! We also offer 4 (four) Master Leon type flat suites with kitchen, living room, bedroom and bathrooms with hydro massage bathtubs.
Our Leon d'Or Restaurant, within Leon Park Hotel Campinas, offers 24-hour room service, as well as buffets and A La Carte for lunch and dinner. Not to mention our complete structure to attend events, with meeting rooms, coffee breaks area and more.
MAKE A VIRTUAL TOUR BY LEON PARK
Mission
The mission of Leon Park Hotel is to be the best option of hotel, event and lodging services with excellence in quality, comfort and service, aiming the satisfaction of guests and clients.
Vision
The vision of Leon Park Hotel is to be recognized in the market of Campinas and region as reference in the hotel and events, driven by the satisfaction of our clients, partners and collaborators.
Values
Commitment to ethics, truth and transparency;
Cultivation of environmental and social behavior;
Efficient use of resources;
Fulfillment of the fiancés and the purposes of work within the company;
Respect and integrity with all audiences;
Excellence in services rendered;
Focus on results.
RECREATION
The Leon Park Hotel offers all comfort and quality to its guests with a recreation area in our coverage with:
Pool with waterfall, steam and dry saunas, fitness room, snooker table, barbecue.
LEON D'OR RESTAURANT
Our restaurant offers:
Continental breakfast (already included in our daily rates);
Room service 24 hours;
Buffets-type catering services with wide variety;
Services A La Carte for lunch and dinner with a differentiated menu;
Complete structure for events with coffee breaks and meals with specially elaborated menus.
PUCC – Pontifícia Universidade Católica de Campinas
13 KM de distância – 18 minutos
UNICAMP – Universidade Estadual de Campinas
14 KM de distância – 19 minutos
SÃO LEOPOLDO – São Leopoldo Mandic – Faculdade de Odontologia Centro de Pós-Graduação
03 KM de distância – 07 minutos
RODOVÁRIA
2,5 KM de distância – 07 minutos
AEROPORTO INTERNACIONAL DE VIRACOPOS
18 KM de distância – 20 minutos
PARQUE DOM PEDRO SHOPPING / EXPO DOM PEDRO
14 KM de distância – 17 minutos
Igreja Matriz / Catedral
500m de distância – 06 minutos
Outlet Premim São Paulo
28 KM de distância – 20 minutos